I really have to say that I love these.  There are no other shoes that I would wait on line for right now.  These are it.  I have always been a fan of Supra for a while now.  I really haven't been able to find them as easily as Creative Recreations but they really do make an entirely different shoe considering their similar style.
So Supra was trying to release these only to friends and family which would have been a shame because these are fresh as all hell.  This would go so ill if they had a black and neon lime green steep tech.   I would so crush these every day.  with the steep tech.  Enough with the what ifs and on to the fact that they will be releasing these like Reaganomics with no re-ups.  600 of each pair will be released and best believe if I got the money that day these are mine.  Please Dont let it fall on the first (rent).
Yep its winter time and time to get up to di time.  Kid Robot has released their winter collection and as usual as well as expected straight maddness.  Christmas time is coming so grab up pon di jacket and di long sleeve.
Muzzle Gloomy Bear, Kidrobot Duckie, Lo Fat Panda, KidPunked
Dunny Patch Plaid
Nutter M-65
Kid Punk Splatter'd
Steakout Robot Beanie
Women's Cropped Peacoat
Sweet Skull
Faded Robot
This is Foosh's second release of limited release tee's that were dropped for their 10-year anniversary.  These were the ones i found tougher than ever (there is only one other one).  The "Rasta Lion" clutching onto a green, gold, and red Foosh sign and of course the crown.  Then there's the "Bruce Lee and Count" which for me its a Bruce Lee tee nuff said but he also has some dunks on while doin what he do.  Very tough.  Then you have two child hood classics.  Scrooge McDuck and Count Dunkula as I will call him for this tee.  Too bad I will never have one cause there is only 25 made a tee.  It's still tough as hell though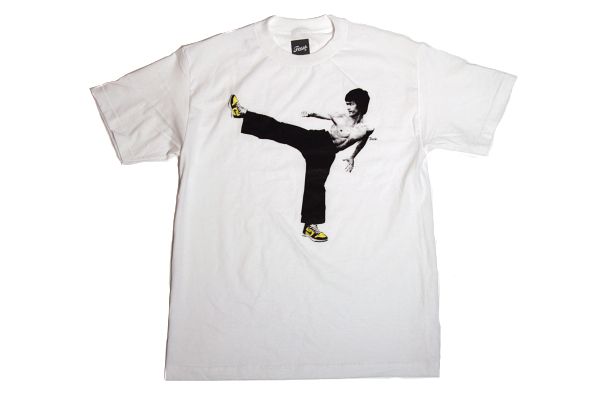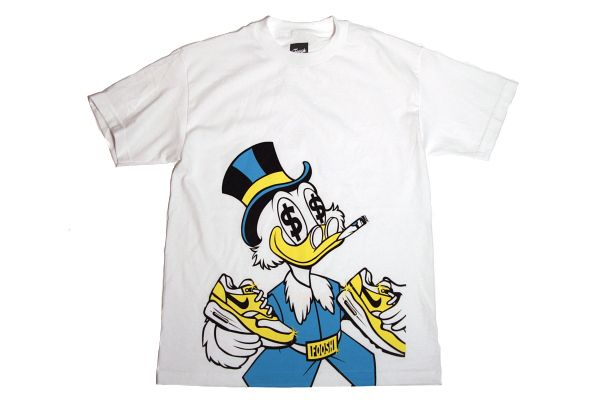 I figure the only people that can match these with what's in their closet is a Guyanese or a Rasta.  The shoes are alright.  A bit too much yellow but it can rock with a track jacket.  They are called the Gettry Procourt AR Sidekicks by Asics.  It is part of a pack that was created with thee black and yellow ones.   The green, gold, and red ones are "Robin" from the comicbook "Batman."  This is why they are called the sidekick.  They are available now online at $154 a pair.